I hold a B.A. in English and Italian literature from New York University, a master's degree in Italian literature from Middlebury College, and  a Ph.D. in English, Italian, and Latin literature from Cornell University.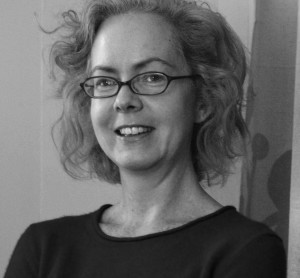 With two decades of professional experience, including 11 years as a freelancer, I currently specialize in a broad range of nonfiction writing and editing, serving business, academic, nonprofit, and other types of clients. My services include writing white papers, marketing copy, academic and general-interest articles, book reviews, blog posts, translations, and other materials; developmental editing, copyediting, and proofreading various nonfiction materials, from a wide variety of business and general-interest materials to  academic articles and dissertations; research for writing projects and course design; and coaching students and adults in nonfiction writing as well as in Latin and Italian language.
I began my freelance career as a medical proofreader and advanced my professional skills through graduate studies at Cornell, where I learned to conduct research, synthesize complex ideas, write and edit precisely, design courses, and make presentations.
Upon completing my degree in 2009, I wanted to use my skills to work with a broad client base. Building on my prior editorial work, I began writing and editing for businesses, publishers, and independent authors. My clients now include EBSCO Publishing, Soundview Executive Book Summaries, Cambridge Editors, and many individual authors, scholars, and business professionals. With my academic, teaching, and editorial background, I offer a rare brand – a breadth and depth of expertise that is hard to find and translates into real results.
As a small business owner and member of the Editorial Freelancers Association, I take great satisfaction in working with people from all walks of life. From professional academics to business people, bloggers to first-time authors, my passion for narrative drives my dedication to helping clients produce their best work.
When I'm not working, I enjoy time with my family, reading cultural commentary and literature, blogging, and eating great food.
For more information about my clients and projects, take a look at my portfolio and resume. You can also find me on LinkedIn.